Chaiyapruek Suites Serviced Residence , Pattaya

Rating -

143/136-138 M.12 Chaiyapruek Rd. ; Nongprue, Banglamung

Email: hotels@fnetravel.com


Welcome to Chaiyapruek Suites Serviced Residence , Pattaya ~~~
Hotel Introduction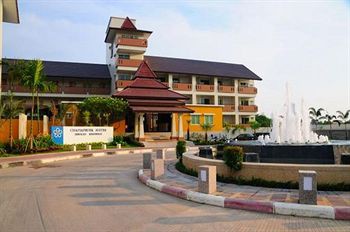 Live in pattaya, the check of prue service suite apartment, you will be able to easily go to pattaya water market and pattaya underwater world. The hotel is close to the famous brand discount center and a-lang pattaya kahn theatre.
Room and Accommodation
There are 87 air conditioning rooms provide refrigerators and LCD TV; You can find in the course of the journey home is comfortable. Rooms with a private balcony. Free wireless Internet access allows you to keep in touch with friends; Satellite program can meet the entertainment needs of you. The bathroom shower facilities and free toiletries.
Facilities
Dry cleaning/laundry service
The front desk service 24 hours a day
Luggage storage room
Location
Review:

(0) click here to add a review
---